The online course for mums, dads and carers of babies and children upto the age of 5
The new e-learning programme from the Institute of Wellbeing which supports parents and carers in engaging with learning activities around literacy and communication in a positive home learning environment.
The online course is divided into 10 mini-modules lasting approximately 10/20 minutes each.  Each module contains the latest messages from research with the information, tasks, homework and practical resources you will need to understand and digest before moving on to the next module. Once you have completed the course, you will be able to download your certificate.
*Not all aspects of the course are mobile friendly so we strongly recommend using a desktop or laptop for the best user experience.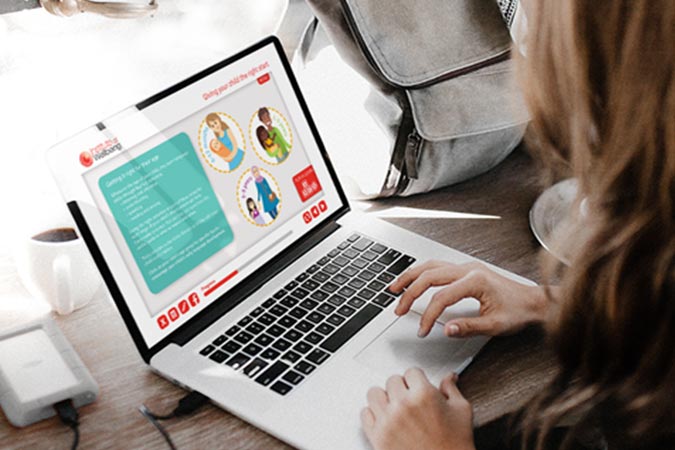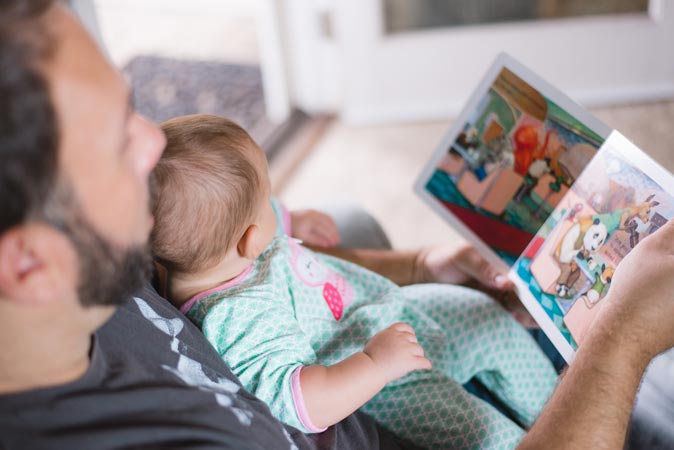 Each module focuses on a different aspect or stage of your child's development, with ideas for activities to engage in with your child, how to look after yourself, and where you can find out more information about different aspects of helping your child learn. Each page includes a link to an online reflective diary where you are encouraged to write down your feelings about the ideas suggested, and what it is like to do these things with your child.
Your complete online learning toolkit
Each unique stage contains everything parents and carers need to learn about the importance of creating both a positive home learning environment and a balanced sense of wellbeing.
By taking this course you'll gain imperative knowledge on how to improve life outcomes in children and families.
Taken by mums, dads and carers all over the UK
"I was amazed by the research into technology and how it can be a good resource for teaching my child how to learn. I am glad I took this course, it opened my eyes to how we can use everyday objects to teach".
"I loved this course as it taught me new ways to learn and play with my baby that I had not thought of".
"Since becoming a mum, I have neglected my own wellbeing by solely concentrating on my child's wellbeing. The course opened my eyes to how my wellbeing impacts my child's and I am a lot more mindful of it"eds".
Give your child the right start today